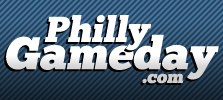 You know how they always say less=more? Well, how about this one: Less Mike Kafka=More wins for the Eagles.
Though the Super Bowl is over and games don't begin until next fall, the NFL season never truly ends. In many ways, the "game" that goes on in between the games is just as important, if not more so, than what happens on the field. Here, in the offseason, is where the course of all 32 NFL franchises is determined. To highlight the importance of this period, and to take a peek at what each team is facing, I'll be embarking on an ambitious series in which I briefly preview each team's offseason. We'll examine the major questions each team faces, what type of cap room they have, who they should be targeting in the draft, etc. My goal is to complete this prior to the start of free agency (March 13)…..which will likely not happen. Oh well.
We continue the previews with the artist formerly known as "The Dream Team", the Philadelphia Eagles. In case you missed them, here are links to each of our past previews:
*Cap figures are taken from South Florida Sun-Sentinel. Estimated cap is $124 million.*
Philadelphia Eagles
2011 Record: 8-8
PPG For: 24.8 (8th)
PPG Against: 20.5 (10th)
2012 Cap Number: $113,964,694
Draft Position: #15 Overall Pick
So, that didn't quite go as planned, did it Philly fans? After reeling in literally every big name free agent in the offseason, the Eagles were a virtual lock to dominate the NFL and claim their first Super Bowl. Something funny happened along the way though – they kinda sucked. Not total, all-out, Indianapolis Colts level sucked, mind you; but when a team as hyped as the Eagles doesn't even make the playoffs, there really is no other way to describe their play. Turnovers, team infighting, poor coaching, contract disputes, and various other problems essentially rendered the Eagles as their own worst enemy. Can they correct all those problems? Will their talent level carry them through? Can Andy Reid's legs continue to support his ever enlarging stomach? All tough questions to answer, but they must do so in order to achieve their potential.
The Good:
Look, there really isn't a lot of mystery as to the positives on this team. They have good players. A lot of them. If these guys can get out of their own way, then there's no reason to think they'll miss the playoffs a second straight season. And really, there were a lot of positive signs at the end of last year. It would have been easy for an underachiever like Philly to pack it in after a 4-8 start, but they didn't do that. Instead, they kept playing hard, and the fact that they finished 4-0 says a lot to me about their character. I said several times on the podcast that I thought they could have made a Giants-like run had they made snuck into the playoffs. They have studs on offense, and they have studs on defense, and there really is no substitute for that.
The Bad:
In contrast with my glowing statement about their 4-0 finish, let me say that their 4-8 start wasn't just a product of bad luck. They have major holes on both sides of the ball, and teams were able to consistently exploit them.
1. Protection – The offensive line has been in shambles for some time, and their inability to protect was, in my mind, the main reason that 2011 was derailed so quickly. Vick was battered early and often, and his inability to stay on the field directly led to crushing Week 2 and Week 3 losses. Just a reversal against the Giants in Week 3, where Mike Kaffka threw two fourth quarter INT's that cost them the game, would have swung the NFC East title to the Eagles.
2. Linebackers – Philly spent a ton of money on the defensive line and the secondary, but unfortunately forgot that linebackers were also a part of the team. Unfortunately, opposing teams did not. The Eagles were gashed early in the season, allowing 100+ yards rushing in each of their first five games, and the repeated images of Eagles linebackers whiffing on tackle attempts made the problem seem pretty clear. Jamar Chaney and Brian Rolle showed some promise, but they absolutely have to find an upgrade over Casey Matthews, who was just dreadful.
3. Turnovers – The Eagles turned the ball over 38 times last season, just 2 fewer than the league worst. 38 times! How the heck are you gonna make the playoffs when you turn it over 38 times?!
Key Free Agents: RB Ronnie Brown, WR DeSean Jackson, G Evan Mathis, DE Juqua Parker, FB Owen Schmitt, WR Steve Smith, QB Vince Young
3 Key Questions:
#1 – Can they protect Michael Vick?
I know I'm doubling back on this a bit, but the answer (or lack thereof) to this question will almost certainly define the 2012 season. Though his sack rate of 5.2% doesn't show it, Vick was beaten up all season long by opposing pass rushers. If anybody other than Vick had been behind center, I imagine the sack rate would more closely resemble the Eagles average points per game. And I'm only kinda joking! So, how can they shore up what has been the team's biggest weakness for at least the past two seasons? The most obvious answer is to improve the offensive line. LG Evan Mathis, who is a free agent, was pretty bad last season, so he's the most obvious candidate to replace. RT Todd Herremans was also pretty underwhelming, and it might be time for them to finally replace him after seven uneven seasons. Of course, upgrading LG and RT in the same offseason is a fairly daunting task. Their best hope, on this front, is to replace Mathis and hope Jason Kelce and Danny Watkins make big strides in their second seasons.
It is important to note that the offensive line is not the only party to blame. Scheme-wise, the Eagles expose their QB to the pass rush because they don't keep many people in protection. While I know this is a big part of their offense, they definitely need to make some adjustments or else they won't have anybody to throw to those targets. Also, Vick's "happy feet" makes it difficult for the line to protect at times. Again, the coaching staff needs to do a better job of scheming their protection around this and utilizing a rolling pocket when warranted.
#2 – How is the DeSean Jackson situation going to play out?
The team appears as if they are going to franchise Jackson, which will undoubtedly create further acrimony between the parties. I mentioned above that in-fighting and contract disputes factored into the early swoon, and Jackson was the main culprit on both fronts. When he's focused, Jackson is one of the best big play threats in the NFL; a massive weapon that can single handedly turn a game off one play. But when he's out to get his – and man, is he usually out to get his – Jackson can be one of the most selfish, inconsistent, and destructive players in the NFL. So, Eagles fans, do you feel good about throwing a pile of cash his way? Or are you dry heaving at the thought of a soon-to-be-wealthy Jackson skipping his workouts, showing up to camp hopelessly out of shape, and jogging his way through the season? Hey, maybe I've got the guy all wrong, but that is certainly the image that he has created for himself. As talented as he is, it might be best to let someone else deal with the headaches.
#3 – Did Philly find something at the end of last season, or were they just meaningless results?
Eagles players claim they were "finally getting the system down." OK. I assumed the shortened camp would cause them to start somewhat slowly, but I guess I didn't think it would take 12 games before they finally figured it out. I mean, haven't guys like Asomugha and Babin been in the league for awhile? Haven't they adjusted to new systems before? But hey, the last four weeks were pretty strong, so maybe I'm just being cynical. What I do know is that Andy Reid and Juan Castillo better hope the players figure things out a bit earlier this year, or else both will be out on the street.
Another thought to this end is that the Eagles will likely be the benefactor of improved luck this year. Losing 38 turnovers is a clear indication of sloppiness, but it also indicates a bit of bad luck. Even if that number drops to just 30, which would still be high, the Eagles can expect to win about two extra games, if not more.
Draft Thoughts:
Luke Kuechly and David Decastro should be the two main targets. Kuechly would provide a massive upgrade over Casey Matthews, and is exactly the type of instinctive, sure tackling guy that defense craves. Problem is, his stock has risen thanks to a stellar performance at the Combine, and it looks like he won't slide down to #15. Still, even if he does slide down, I'm not sure I'd be able to pass up on Decastro if I'm Philadelphia. As I said, they need to replace Evan Mathis in the worst way, and Decastro would instantly improve the protection.
Wild Card: The interior of the defensive line needs help, and there are several guys that should be available in this range. Fletcher Cox of Mississippi State is who Mel Kiper has Philly taking, but I'd prefer the mammoth Dontari Poe from Memphis. Poe killed it at the Combine, and his ability to occupy blockers and dominate up front would make even average LB's look far better than they are. Could be a great way for them to kill two birds with one stone.
Summary Thoughts:
There weren't many people who saw Philly's 2011 season coming. In short, it was a disaster. But hey, maybe that will take some of the pressure off of them for 2012. I might be in the minority on this, but I actually subscribe to the "Eagles found something in the last four games" way of thinking. History suggests that the turnover problem should improve just by sheer odds, and that alone will make a big difference in their final record. Of course, that won't mean anything if they can't keep Vick healthy. If he's not, then expect another disappointing season. But if Philly finally pays attention to its offensive line, and if the coaches do a better job, I expect the offense to return to its explosive ways and I expect the Eagles to win the NFC East.